COVID-19 has shut down the entire world. Not completely, but, almost fully. Traffic is non-existent. Commutes that used to take close to an hour have been reduced to the number of red lights you catch. Entertainment options are limited to trips to the grocery stores and your imagination.
What used to be chaotic, worry about social outings and social media likes has been simplified to social distancing and self-preservation at any and all costs. Trips to the mall and boutiques for the latest fashions have been replaced by online searches for latex gloves and medical-grade facemasks.
This, friend, is the new normal.
I find myself going to different grocery stores and even Wal-Mart more often now. Not because I need more than a few essentials but because I need to feel normal. The hunt for products that have been hoarded and ravaged weeks ago is now a barometer of if things are getting better. Another day goes by, and once again, empty aisles with barren shelves that used to be stocked with plentiful cleaning supplies and toilet paper. This, friend, is the new normal.
I made a trip to the local pharmacy to pick up my wife's quarterly prescription. What used to be friendly faces who were cheerful and stressed have been replaced by facemasks and plastic gloves drenched with hand sanitizer. Shower curtains that surround the counter are now all that separates you from workers who assume that you're sick. Blue and yellow tape were placed on the floor, six feet from the plastic barrier; you are scolded if you cross. Only approach to pay your bill, the medicine's slipped through the protective barrier and closed once you take hold. Nothing personal, strictly CDC guided precautions to continue with business.
This, friend, is the new normal.
I miss my local movie theater and paying for over-priced popcorn and soda. The seats are reclining and more comfortable than my own.
Sure, I can Netflix and chill with Ben and Jerry's newest creation and binge-watch the latest series from two years ago that I never knew about or got around to watch. I never had much time for TV before. Now, time is all I have. I used to wonder why people spent so much time on a couch being entertained by characters as if they were living vicariously through them. I would hear co-workers talk about these shows that almost everyone was up on except for me. They would ask me if I watched and I said I don't watch much TV. Now, I've become one of them talking about a new series that I'm starting that they're three seasons ahead of me on and multiple shows beyond. This, friend, is the new normal.
I miss hanging out with people. I miss a handshake and a hug. I miss going to a restaurant and having a sit-down meal. I miss going to my parent's house every few weeks and seeing how they're doing. They are older and in good health or as good of health as one can be in for their senior years. They ask me if I'm coming over. I said I feel well, but I don't know if I'm sick. 80% of people infected with the Coronavirus have few or no symptoms. I sneezed once before and coughed from having a dry throat. Does that mean I'm positive? The government and media tell me to assume so. Can't take the risk. I love them too much and would feel guilty if they fell ill even if it wasn't my fault.
This, friend, is the new normal.
People are stressed out.
Businesses are forced to close after being deemed non-essential. Explain that to the worker who relies on tips or their salary to survive. Is their life non-essential? Landlords and banks have experienced the beginning of what could be a string of lack of income, sorry, I'll pay the mortgage/rent when I'm allowed to go back to work promises. I know the rent is due, but the food on the table comes first. Rates of unemployment went from 50-year lows of 3.5% to 4.4% in one-short month. More than 10 million people filed for unemployment in the last two weeks of March.
If this pattern continues it won't be long before the Great Depression levels of 25% unemployment are matched, surpassed, and trumped. Yes, that last word was intentional. This, friend, is the new normal.
It's hard not to get angry.
Isolation and non-stop Coronavirus coverage will do that to you. I can't listen to the radio or watch TV without being interrupted by press conferences from politicians seeking to congratulate and one-up each other. All I hear is dire warnings, statistics, and pleas to flatten the curve. A magical apex is coming to signify the beginning of the end. If and when it happens is anybody's guess. Epidemiologists are the new rock-stars and appear on every show you see. Local doctors are okay. Stations need them to fill airtime for their new programming schedule of Ask The MD.
Their names are often familiar; some are regulars or first-timers on TV. The gold standard is Deborah Birx. The holy grail of guests is Anthony Fauci. Two names few have heard before, now, can charge a king's ransom for appearance fees. This, friend, is the new normal.
I don't know what the future holds. All I know is I'm well today. The season's weather is getting warmer and trees are beginning to bloom. Kids are walking around the neighborhood with their parents who make sure no one gets too close to them. Neighbors wave hello and make small talk from a larger than normal distance. I guess that's a sign of improvement. Live shots from New York and L.A. look like cities frozen in time with only a few cyclists and walkers passing by. Taxis have less competition, and that's a good thing. All they need now is a passenger to pick up. Wait, that's illegal in many parts of the world. Anyone caught living life will be given a ticket on sight.
Philippines President Rodrigo Duterte went one step further and authorized his police and military to kill citizens who defy the Coronavirus lockdown.  "Shoot them dead!" he said. Those troublemakers were regular people only a few short weeks ago. What's the world coming to?
If this is the new normal it makes me wonder what normal is. Vocabulary.com says that if something conforms to a general pattern, standard, or average, we describe it as normal, but of course, that standard can change over time. What's normal today may be "abnormal" in the future. If this is true, what does that say for the people of Sweden?
The country of 10 million has gone against conventional theory and groupthink and chosen not to impose isolation at all costs sanctioning. The Swedish government has left it up to individuals to act responsibly and decide whether to stay home or not. Restrictions that are in place are far more liberal compared with those of the country's neighbors and frankly the entire world. Are they right?
A recent Bloomberg.com article broke down the specifics. The number of Swedish deaths rose to 373 on Saturday, up 12% from Friday. That brings the rate per million in Scandinavia's biggest economy to 36, compared with 29 in Denmark and 9 in Norway, where much tougher lockdowns are in place.
Sweden's top epidemiologist, Anders Tegnell, says the goal in his country, like everywhere else, is to "flatten the curve" to avoid overwhelming hospitals. As of Thursday, he said that curve is "starting to become somewhat steeper, but overall" remains "fairly flat."
Sweden has already taken a few steps toward more restrictions. It recently banned gatherings larger than 50, compared with 500 previously. And restaurants can only serve patrons while they're seated at tables, not while standing at bars. Visits to retirement homes for the elderly are banned, and Sweden's Prime Minister Stefan Lofven has made clear that stricter instructions may follow.
Perhaps a lack of fear has something to do with the Swede's muted response.  Forbes.com highlighted a new YouGov poll that said only 31% of Swedes say they are "very" or "somewhat" scared that they will contract COVID-19. This is much lower than other countries like Malaysia and Vietnam where fear of COVID-19 is at an overwhelming 90/89% of the population.
Sweden ranks fifth out of the 26 countries measured by YouGov in terms of Coronavirus deaths per capita. The top ten are:
1. Italy (0.0207% = current death rate as a percentage of the population)
2. Spain (0.0193%)
3. France (0.0053%)
4. UK (0.0027%)
5. Sweden (0.0024%)
6. Denmark (0.0017%)
7. USA (0.0012%)
8. Germany (0.0010%)
9. Norway (0.0009%)
10. Finland (0.0003%)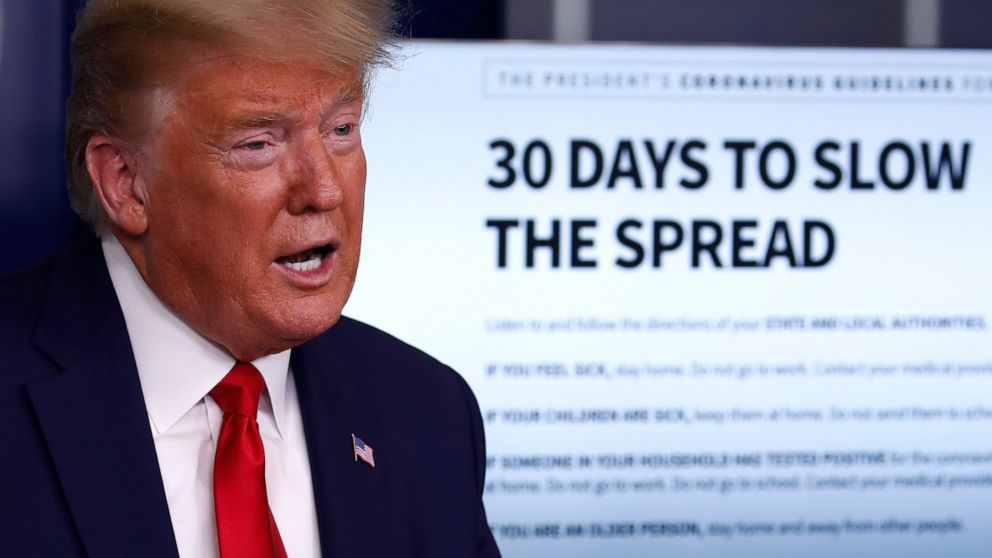 A White House press reporter recently asked President Trump what level of deaths is acceptable. His response was succinct and empathetic: none! That doesn't mean the rulers of Sweden care any less for its people than politicians in the US or around the world. It just means they view this new novel Coronavirus as just that, new.
Populations across the globe and throughout history have been plagued by illnesses that started slow and spread like wildfires. The CDC website shows that in the 2018-2019 season an estimated 35.5 million people were sick from influenza. 16.5 million of those who fell ill went to a health care provider for their illness. 490,600 were hospitalized and 34,200 people succumbed. Much like this new Coronavirus, those who fell ill and passed away were varied across all demographics with the greatest impact being felt by those 65 and older.
For those like myself who feel that this is not normal, we are right. Our response to shut down the world and lock down our countries and states borders is not normal. The Coronavirus is. So were other severe flu seasons that saw recommended flu shots have less than a 30% effective rate at preventing infection and transmission. Maybe Sweden is right and the rest of the world is wrong.
Maybe Trump's attempt at compassion and empathy by stopping flights from China and Europe because he didn't want an invisible army to invade our shores was what helped buy us some time to build up PPE levels and formulate an offensive and defensive strategy. Maybe one day we will look back on this time and see that everything we did and didn't do was done with compassion in mind.
Compassion for lives we were trying to save at the expense of an economy and life, as we know it. For now, this, friend, is the new normal: hopefully not for that long. In a world of uncertainty, two things remain the same. Hope and Fear are as powerful as ever.